In today's digital era, when the most viewed screen is the one of smartphones, it's difficult to sustain the competition if you are not upholding your digital presence. In order to promote your brand and to boost your sales, you can not afford to turn your eyes off YouTube and Facebook as chances are high that the majority of your consumers are spending their time on these two platforms.
With organic presence, in most cases, making no impact on your digital presence, you are seldom left with any choice other than running ads on YouTube and Facebook.
Consumers love video content because it's easy to understand, interactive, and engaging. Marketers like it because it can communicate the layered concepts and has the potential to fetch much higher returns. Video Ads have one of the highest success rates when it comes to reaching and engaging potential customers.
Many marketers wonder which of these two platforms is the best for their brand. Which one will give the best return on investment?
What are Video Ads?
A video ad is a marketing strategy that implies using a short and informative video that promotes a product and is played before, during, or after the main video. It helps tell a story, improve sales volume, create buzz, convey information in a short and captivating manner, and reach a wider audience. It's not a secret that people with a hectic way of living would rather watch a short video and obtain all the necessary information about a product rather than read long articles.
Now let's have a look at the different types of YouTube ads and Facebook Video Ads. Let's also learn how each type of ads work.
Types of YouTube Ads
Seventeen years ago, YouTube was born on the internet. It soon became and has remained one of the most used online platforms to date, just behind Google as the second largest search engine in the world. In 2007, the platform first opened its doors to advertisers, and the number of ads we now get served before, during, and beside our video of choice seems to have increased at least ten-fold since then.
To start, let's take a look at the main types of ads on YouTube:
1.   Skippable in-stream ads
2.   Non-skippable in-stream ads (including bumper ads)
3.   Video discovery ads (formerly known as in-display ads)
4.   Non-video ads(i.e., overlays and banners)
Now we will walk through and take a gander at the details of video ads
1.   Skippable in-stream video ads
This is served either before a video or during it. These ads play for a minimum of 5 seconds and then the viewer has the choice to skip them. In general, the video ad needs to be a minimum of 12 seconds and it's recommended to keep it under 3 minutes.
You pay when a person has watched the first 30 seconds or the whole thing, or if they interact with your ad by clicking: whichever comes first.
Take a look at this skippable in-stream ad. On the right, there's a 5-second countdown to when a viewer can skip the ad.
2.   Non-skippable in-stream video ads
These ads can also play right before a video or during it, the only difference is that there's not a skip button at all. Considering that a high percentage, some 76% of people, skip the ads that get served in youtube videos, the non-skippable ad is best when your brand really needs to raise awareness, and you're confident that your creative is strong enough to hold your audience's attention for the full 15 seconds.
For non-skippable ads, advertisers pay per impression, at CPM (i.e., per 1000 views).
Bumper ads
At 6 seconds long, bumper ads are a subspecies of the non-skippable in-stream ad. They're identical in that you pay for impressions, they show up as pre, mid, or post-roll, and they are generally best used for reach and awareness campaigns.
3.   Discovery ads
Discovery ads are very different from the previous ad types. In fact, they are actually similar to Google search ads, appearing amongst search results in a semi-organic kind of way. These ads help us view YouTube as a search engine. Discovery ads are composed of a thumbnail image and three lines of text.
Discovery ads show up alongside organic search results. So if your video looks more relevant than the organic results, people can choose to watch it, instead.
When interested people click on the ad, they're sent through to your video page or YouTube channel.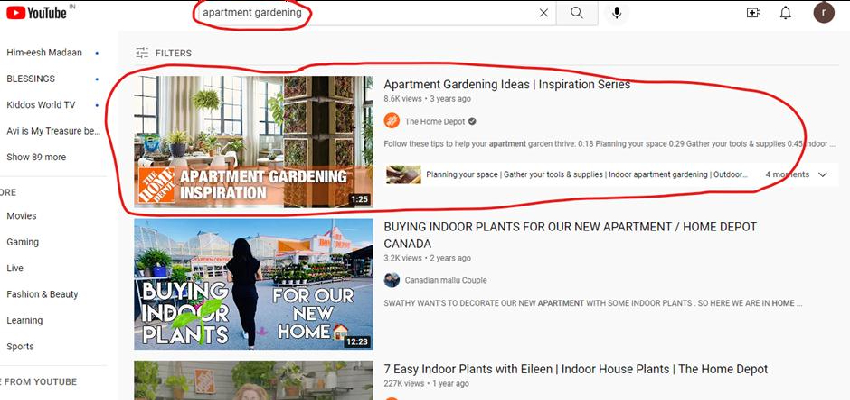 Types of Facebook Video Ads
With over 2.7 billion users, Facebook is a place where you can get your brand seen. Many users log on several times a day, giving you increased chances of visibility.
Facebook offers three types of video ads:
1. In-stream
2.   Feed, and
3.   Stories.
In-stream ads are shown during a video someone watches on Facebook.
Feed ads show up in users' news feeds as they're scrolling.
Stories ads are interspersed through other stories as the user progresses from one story to the next.
One of the advantages of using Facebook ads is just the sheer number of people who are on Facebook. Brands have a greater chance of being seen by as many people as possible. And it is certain that your target audience is well represented on Facebook regardless of who they are.
Related to this, Facebook offers marketers more options when it comes to targeting. It's possible to target ads very narrowly and retarget the same people.
It is essential for you as a seller or a multinational company, to be able to reach customers all over the world. And there is no better way of doing that, but by introducing yourself and your products and your services over the internet.
While both Facebook and YouTube have their merits when it comes to video ads, overall it seems that YouTube is the better choice for people starting out. Video ads are cheaper. The platform is also user-friendly.
On the other hand, Facebook has great features for targeting users and good options for ads. If you are experienced with video ads, they are worth considering.
And, of course, if you know your potential customers are primarily on one platform or the other, you really have no choice. You need to show up where your customers are. Not sure where to start? No problem. We have an expert team at Digital Medio that will take care of all your ad management requirements. Not just Facebook and YouTube, our team also offers ad management solutions for Google, LinkedIn, Twitter, Instagram, Tiktok and Snapchat. And it doesn't cost anything to enquire more.