Benefits of White Label Outsourcing to Us
Excellent Quality of Deliverables

Highly Competitive Pricing

Consistent Performance & Reliability

Expandable Production Capacity

Credit & Copyright in Your Name

High Profit with Zero Capital Investment

No Operational Headache for You

Focus on Faster Business Expansion
Choose from Operational Models
We remain your Anonymous Partner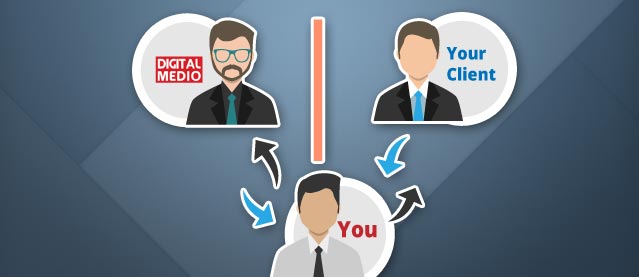 In this model you and only you deal with your clients and we remain completely anonymous. The clients would not even know about us, set aside interacting with us.
When you have a requirement from your client, you send that to us and we give you a quote. Now you can add your margin and make a deal with the client. We won't know about your profit margin. You would pay us the amount agreed between you and us.
We never communicate with your clients directly, before, during or after the projects.
We act as your Representative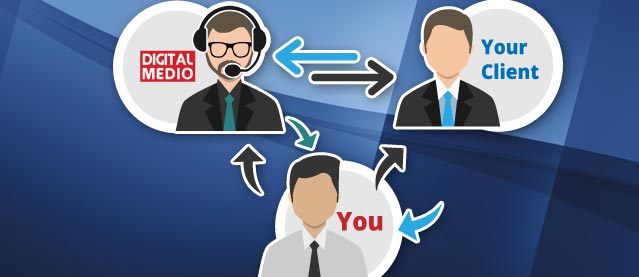 When you have a new lead, you forward that to us and we take up the communication with the client. We deal with the client as your company's representative and you are kept in the loop of all communication. We deliver the project directly to the client.
The payment can be one of the following two ways. Either we can receive the payment from the client and we send you an agreed percentage of the proceeds OR you can receive the payment from the client, keep the agreed percentage and send us the balance payment.
Let's Talk
Outsource to Us. We are Reliable.
We understand the importance of remaining trustworthy in the whitelabel outsourcing business. We also understand the value of offering consistent service to our resellers. May be that is the reason why today Digital Medio is serving so many resellers and channel partners across the globe as their preferred whitelabel outsourcing partner.
If you are into the same business we are into and if you are looking for high quality service at a competitive price, we could be the best whitelabel outsourcing partner for you. We always remain anonymous and the services will be delivered in your brand name. You can rely on Digital Medio in terms of quality, on time delivery, consistent performance, reachability, trouble shooting and non disclosure of information and identity. We are happy to sign Non Disclosure Agreement (NDA) with our resellers and channel partners.