"Please buy our magazine ad space or call us to discuss various options. We offer digital space as well "…read an easy to miss button on a clumsy landing page of a wellness start up. I was going through the landing page with wellness stuff, but when I stumbled upon that Call-To-Action button, I got confused and left that page. I am sure most of you come across similar experiences, quite often. And who knows, may be some of us are actually guilty of putting up similar CTAs on our websites and pay the price in terms of lost prospects.
Here are 10 simple tips to make your Call-To-Action buttons effective. I have tried them myself and got benefitted.
1. Specify an Action
Start the Call-To-Action button copy with an active verb. Keep the copy short and simple. Visitor should clearly understand what to do and it should be easy for them to do. Do not overwhelm them with lot of information. There should be no scope for confusion or doubt about what you want them to do. For example, "Start My Free Trial" or "Send Me More Info Now" or "Visit Us Today To Avail Offer". In each of these examples, the copy is action packed yet simple and the required action is very clear to the visitor.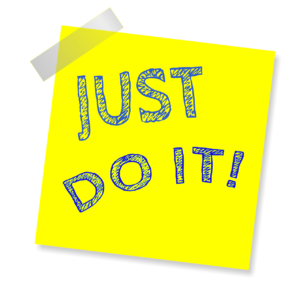 2. Highlight Value
The copy of the Call-To-Action button should tell them the benefits of taking the next step. There is fierce competition, visitor's time is super precious and there is information overload. So we need to encourage the visitor to take the next step and that can be done only when we can highlight the benefits of it. It should not sound salesy. Otherwise, they will try to run away from the 'trap'. Instead, make them feel positive so that they are encouraged to take the next step. The examples of CTAs I just gave in the above paragraph, please re check them and you will see all of them convey the benefits in the copy.
3. Position it Right
The Call-To-Action button should be placed in a prominent position that grabs the attention of the visitor first. The idea is to make it stand out so that the visitor can not overlook it. Make sure there is enough white space around the CTA so that the CTA is not lost in the crowd of other stuff. The CTA should always take the center stage.
4. Use Optimum Size
The size of the Call-To-Action button plays an important role in making the CTA stand out. The button should be large and the text should be clearly legible. The purpose again is to grab attention of the visitor and it is obvious that large and clearly legible stuff can serve the purpose. However, the CTA should not be so large that the visitor gets intimidated or it loses the focus.
5. Use Contrasting Colors
In general we can say that bright colors are more attention grabbing. However, it is advisable to use a color that contrasts the base color of the page/ background or rest of the content. You may want to play with the colors to find out which stands out the most. However, please keep in mind that the rest of the content should also not look completely dull.
6. Have Only One Primary CTA
Focus is the key to success. Having more than one primary Call-To-Action buttons might overwhelm the visitor and make them lose focus. Consequently, they may leave your site without clicking on any of the CTAs. So help the visitor understand what the primary goal is and encourage them to go for it. You may use a secondary CTA which should not be as prominent as the primary CTA. The objective to have a secondary CTA is to offer an alternate option to visitors who are either hesitant to click on the primary CTA or who actually need the secondary option more than the primary one.
7. Establish a Sense of Urgency
Most people act fast only when they know they have to act fast or lose something. This is common psychology. So if we create a sense of urgency and insist the visitor to act now or risk losing an opportunity, chances are high that the number of clicks would increase manifold. We should let them know that the benefit that we offer through this Call-To-Action buttons is only for limited time or it may become outdated if not grabbed now. Have a relook at the examples of CTAs we mentioned above i.e. "Start My Free Trial" or "Send Me More Info Now" or "Visit Us Today To Avail Offer" and you will find the sense of urgency in them.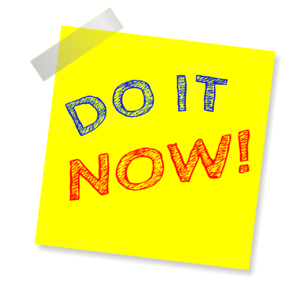 8. Speak in First Person
It has been discovered that more visitors click on a Call-To-Action button that has the copy in first person than those who click on a CTA with copy in second person. For example, if our CTA says "Send Me The Report", it is likely to get more clicks than the CTA that says "Get Your Report". Visitors can connect to the CTA more when the language is in first person.
9. Beautify The Button Graphics
A little beautification and use of small icons in the Call-To-Action button might make it more communicative and attractive and this can increase the click-through-rates. While using icons or graphics, please ensure that the CTA actually make it easy for visitors to understand and take the action, rather than confuse them with mindless graphics.
10. Perform Regular AB Testing
As we have just seen, the effectiveness of a Call-To-Action button depends upon many factors including but not limited to text, position, color, size, graphics and others. There is no set formula about which combination would work best for you, as it varies from case to case. So please continue to perform AB testing or split testing and optimize it on a regular basis to get the best possible click through rates.
If you think the above mentioned tips are useful, please feel free to let others know. In case you want to add something, don't hesitate to comment or contact me.